Dreamify helped the Swedish thesaurus website with a brand new UI/UX design and improved SEO strategies across the whole site. New extra features were also added to the search functionality and search results page.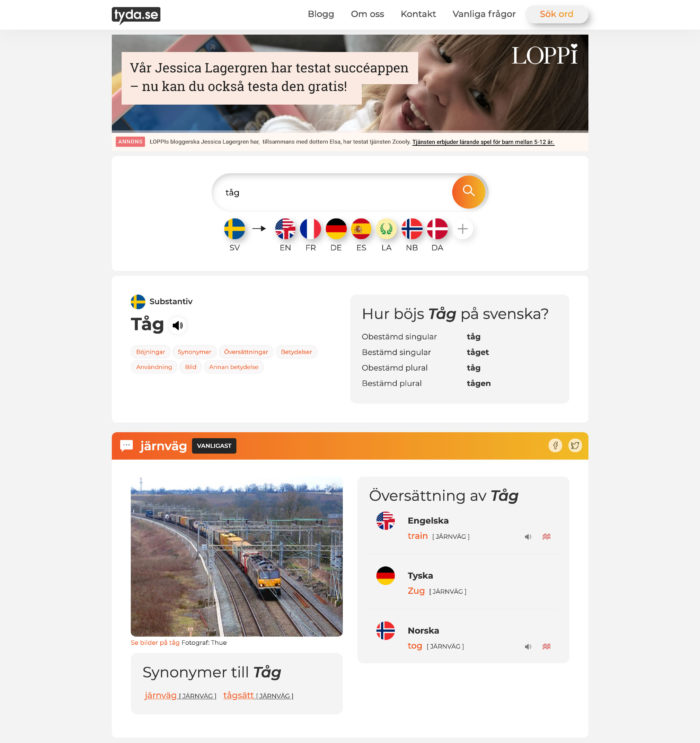 New features were added to the search module such as the ability to quickly see additional languages.
The search result content and user experience was heavily improved to enhance both SEO and usability.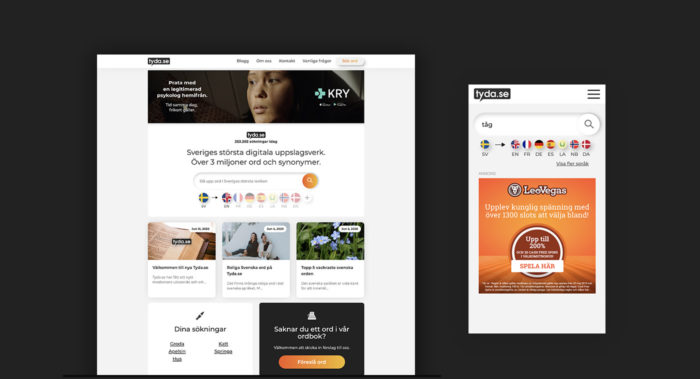 An important part of the new web strategy was to include more engaging content such as inspiring news posts and the ability to see latest performed searches.
During the UX design phase, a series of user tests were conducted in order to detect new design possibilities and overall user experience improvements.