Sellda provides high quality education services for brokerage companies all around Sweden. Dreamify had the opportunity to design and develop their brand new website from scratch.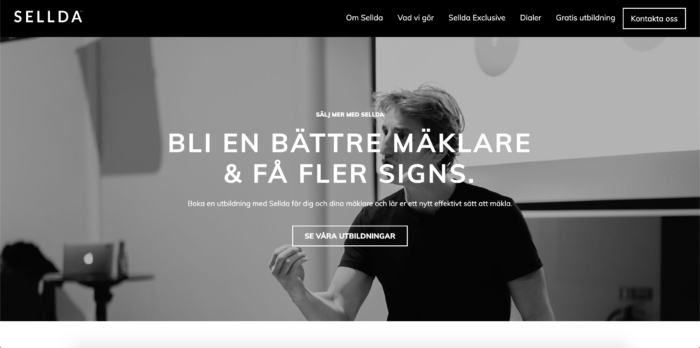 An important part of the overall visual design was the combination of black and white images together with a soft palette.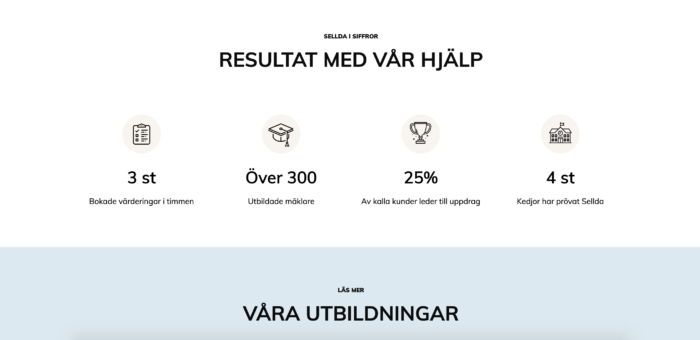 Custom made icons that illustrates the benefits of the education programs.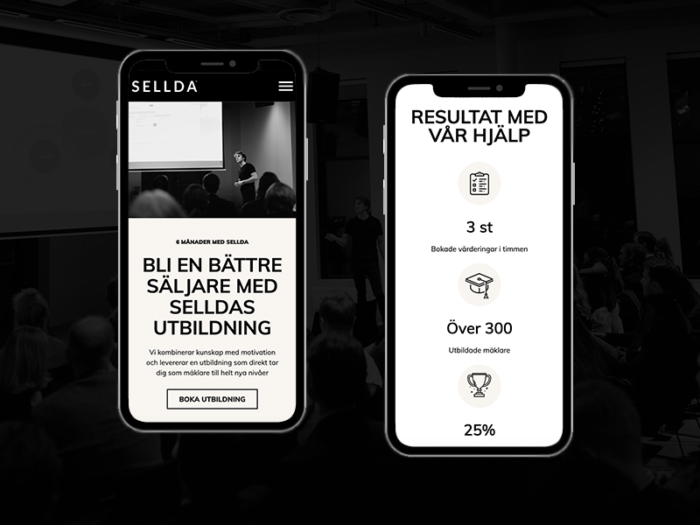 The responsive and mobile-friendly version of the website